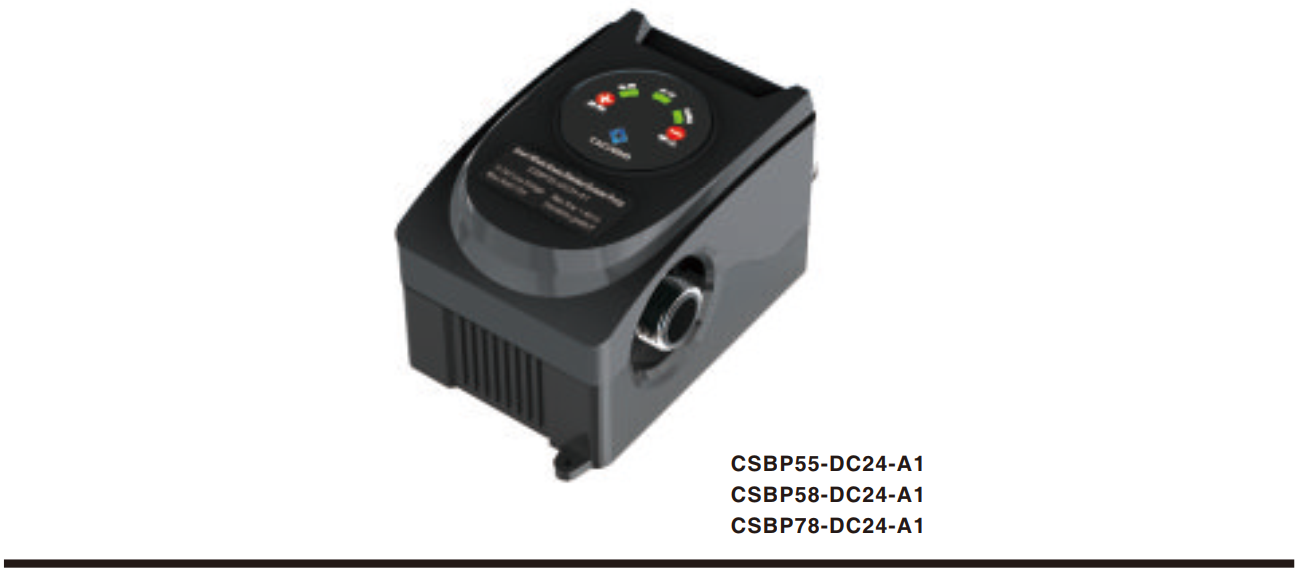 CSBP55-DC24-A1 / CSBP58-DC24-A1 / CSBP78-DC24-A1
Application:
Smart shielded booster pump is designed with permanent magnet motor. It has the advantages of quiet, safe,
energy-saving, small size and no leakage. It is very suitable for supporting use of household water heater, solar energy,
air energy, water purifier booster and pipeline circulation.
Function:
The booster pump uses linear pressure sensor instead of traditional mechanical switch to control the starting pressure
of the pump, and has advanced flow control system.
The functions of the pump include:
1. stepless voltage regulation;
2. plug-in and use;
3. flow control;
4. water shortage protection;
5. Automatic opening of water supply;
6. overcurrent protection;
7. stop-up protection.
Component & Construction:
Power Supply: 90-260V power adapter converts 24V output
Pump body: Engineering plastic
Pump housing: ABS plastics
Pump support: Shielding sleeve
Impeller and rotor: PPO plastics and ferrites
Rotor shaft: 99 Ceramics
Motor:
Electric pump speed: (n=5000~10000r.p.m)
Insulation: Class F
Protection: Ip55
Continuous service: S1
Output voltage: 24V
Operating conditions:
The temperature of pumping liquid does not exceed 100 ℃
and the ambient temperature does not exceed 40 ℃,
and the maximum suction distance is 8m.