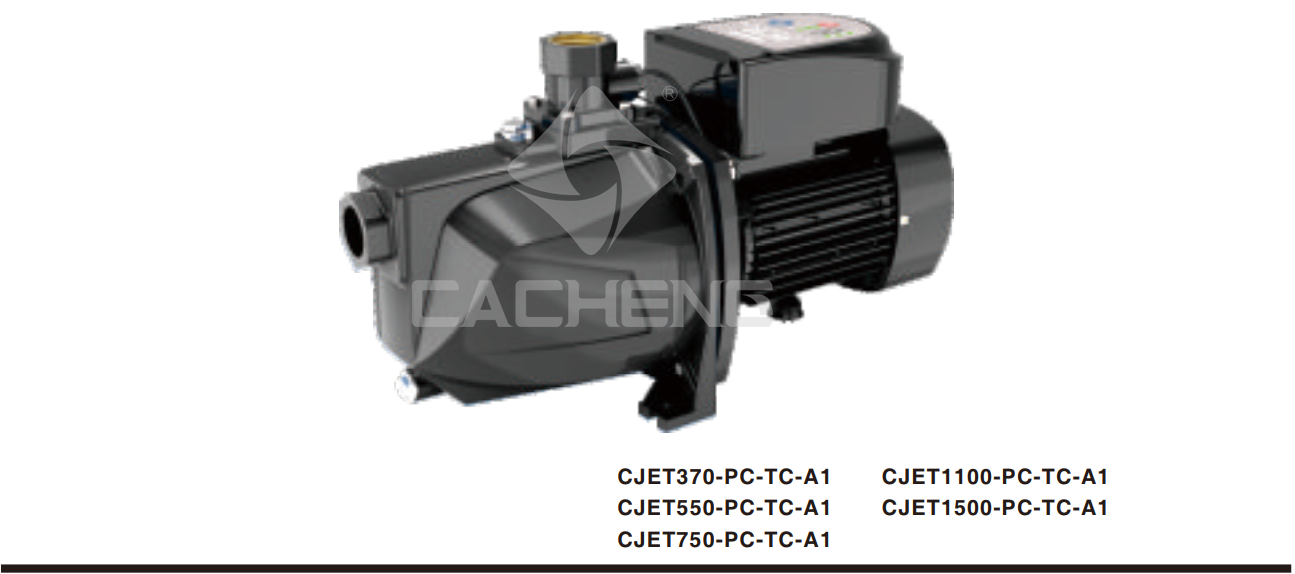 CJET370-PC-TC-A1/CJET550-PC-TC-A1/CJET750-PC-TC-A1
CJET1100-PC-TC-A1/CJET1500-PC-TC-A1
Operation Conditions:
The liquid temperature is as high as 80C(including
temperature protection fucntion),the ambient temperature
is as high as 40C,and the maximum suction distance is
9.5 meters.
Motor:
Two-Pole induction motor(n=2900r/min)
Insulation:Class F
Protection:IP44
Continuous service:S1
Thermal protector
Single-phase:110-240V/60Hz
Function:
Linear pressure sensor is used to control the starting pressure
of pump instead of traditional mechanical switch.
At the same time, it has advanced flow control system.
The function of the pump include:
1.Stepless voltage regulation
2.Plug-and-play
3.Intelligent overlapping
4.Flow control
5.Water shortage protection
6.Automatic opening of water supply
7.Turn-off protection
8.Electrophoresis rust prevention